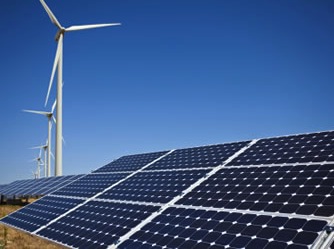 Projects aiming at digitalizing energy systems (Smart grids, Smart metering, Smart energy cities) make these systems communicating and create value or additional productivity with data collected.
These projects are never isolated. They are or will be part of a constant evolution trend of energy systems over time and thus of a suite of projects. All these projects that form large-scale programs, over several decades, will redefine the energy companies, network operators or suppliers, producers or energy service providers.
These programs are all characterized by a high complexity coming from the number of interactions to be considered and their impact on the business and organization of energy companies and utilities. Some energy companies have structured their program management: they act as pioneers.
The programs I have mentioned have four features, each of which hides a potential risk of projects' costs explosion.
They are cross-functional projects that go far beyond the boundaries of the utility's department who manage them. The success of these projects involves breaking the silos of the past and organizations by businesses. They are closely linked to the utility's business strategy and quickly reveal mercilessly, a lack of clarity of this strategy.
All digitization projects of the same program are interdependent: the digital applications, decided and deployed now, will also feed data into the applications of tomorrow.
They concern the long-term evolution of infrastructure and depend over years on the changes in the regulatory framework. It is no longer possible to freeze the legal framework to safeguard the energy companies as it is impossible to let it evolve unpredictably. The regulatory uncertainty is at the heart of the digitization programs of energy systems.
They introduce significant ruptures in the processes of energy companies and cause important investments. The sensitivity on the profitability of energy companies' investments and on the cost of renewal of skills is important: all costs have to be precisely controlled.
Mach & Team has developed a methodology for these programs (1), taking into account the characteristics mentioned above, intended to drastically minimize projects costs over time.
Few energy companies are sufficiently advanced to have really faced this explosion of costs. Some projects, however, warn us; they come from multi-energy utilities that meet, before others, multiple interactions. Should the utilities organize themselves now to make the difference tomorrow!