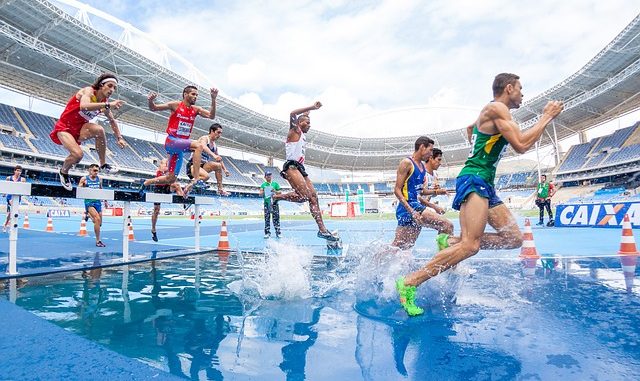 The current energy revolution is both slow and fast; slow because several decades will pass between the first jolts and their last consequences but fast because it is brutal, deep and already affects many actors. As in a marathon or any other endurance race, the first split times give an indication of the state of freshness of the competitors without prefiguring the result of the race.
So what about after a few years of strong shocks in the energy markets? Can we consider that all actors are now moving on? Do we already distinguish serious competitors?
At the first split time, the gaps are not very important but we already distinguish a leading group. Some energy companies have broken away: they have made very significant advances in the deployment of renewable energies (Iberdrola), in the integration of distributed resources (California), in the implementation of promising new technologies (Alliander or Elering) or in the satisfaction of their customers (Ecotricity).
These energy companies are not all expected leaders: some former established leaders are distanced and some surprises mingle with the group. This allows us to confirm that the most innovative and flexible actors do not always come from the "big" nations because the "small" countries offer a reduced apparent security and a less locked field of operations. Perhaps the size of a country is no longer the right criterion for predicting its performance in the energy field?
Among this group or just behind, are companies that stand out with a modern, sometimes offbeat, but innovative vision, and which put themselves in a favourable configuration by recomposing their portfolio of activities or seeking to master new technologies but which are still at the beginning of their operational change.
I am not sure that the strategic orientations of the actors in this leading group are always clear but it is certain that all are moving.
They have already widened a gap with those who follow: the paralyzed utilities; paralyzed by all the shakes and tremors of the markets, paralyzed by the stakes, paralyzed by the complexity of the equation to be solved and by the hugeness of the task. Regarding those utilities: little decision, little movement, no strategy and therefore the courageous individual aspirations are quickly curbed by a dominant logic of cost control.
In the midst of the tetanized utilities, who represent the largest contingent of actors, some utilities try to carry out well oriented and potentially differentiating actions but they are penalized by their inability to start the constitution of an ecosystem of actors around them, their difficulty in building partnerships and finding win-win modes of operation. These difficulties prevent them from moving.
Finally, behind all energy actors, a still important group of utilities remains in denial. For them, customer satisfaction surveys are partially censored and their results truncated before being communicated. They fall back under the protection of a public shareholding and elaborate strategic reasoning strongly influenced by an emotional dimension. For them, everything is only threat and retreat to an acquired position, often monopolistic. They defend themselves by force and coercion.
As you can see, these groups represent schematic portraits that actors, in real life, may get closer to.
The energy companies in the leading group have a few things in common: in addition to developing innovative strategic lines and a gradually renewed relationship with their customers, most of them have organizations that enable them to deploy real innovations without require a total and immediate adaptation of their traditional competences: innovation laboratories, innovative project teams, dedicated microstructures and intrapreneurship allow them to progress regularly and offer to markets first valuable answers.
These first observations do not give anyone the status of future winner but, even if my incurable competitive spirit makes me resolutely optimistic in all situations, some situations already seem hopeless.
Subscribe to the blog: [sibwp_form id=2]